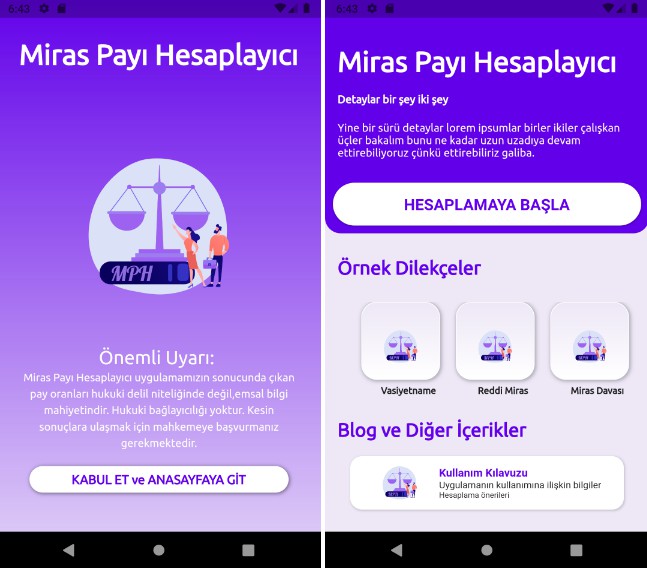 Miras Paylaşımı App
A new Flutter application on inheritance rates of the inheritors. The rules will be under Turkish Civil Code's orders. The UI will be consist of 5 different view: disclaimer, home, blog, forms and calculation output.
It aims to help people on inheritance related legal procedures.
Mockups were designed on Balsamiq Wireframe tool. You can find them in /mockup directory.
Example Screenshots from GUI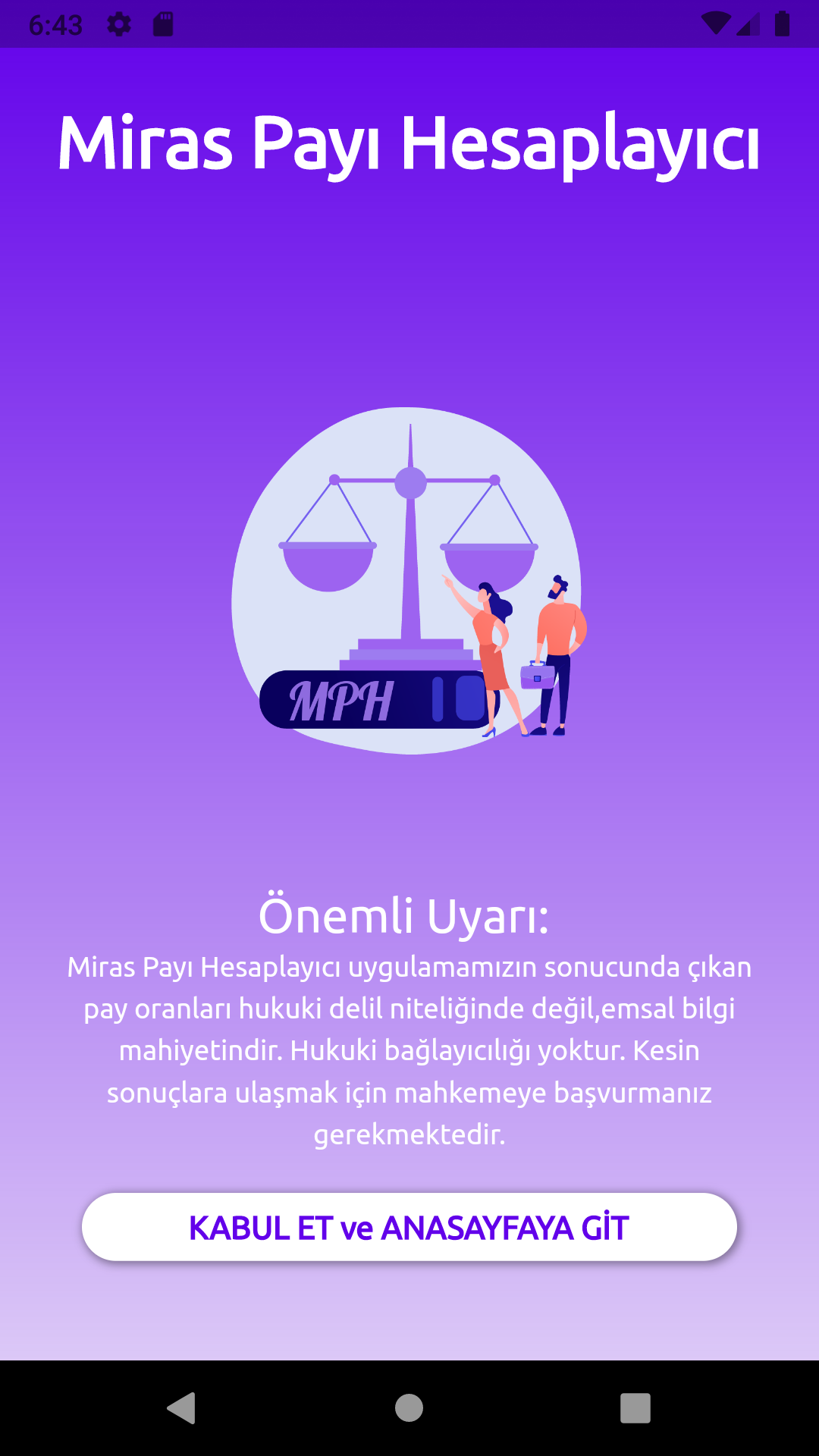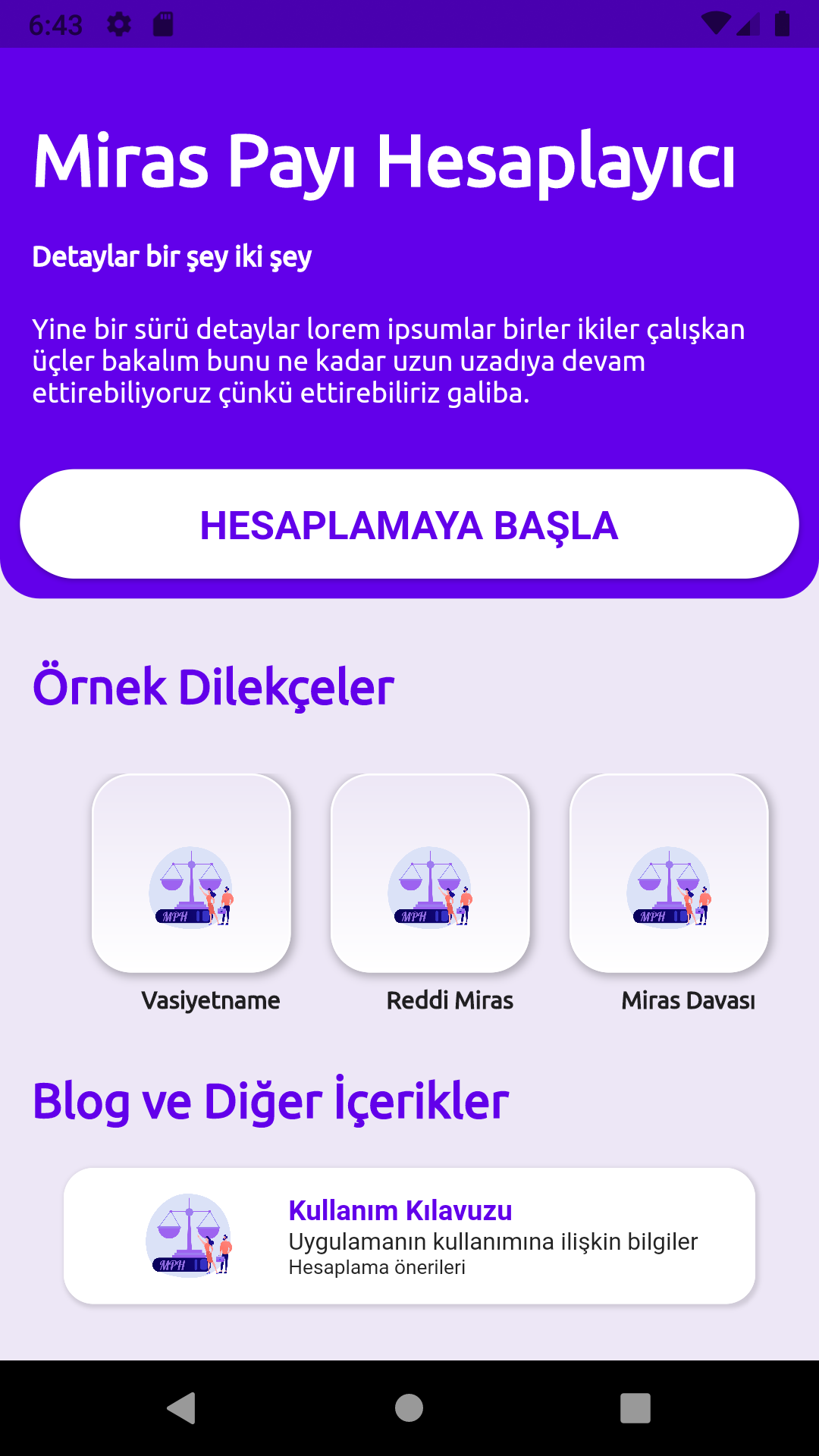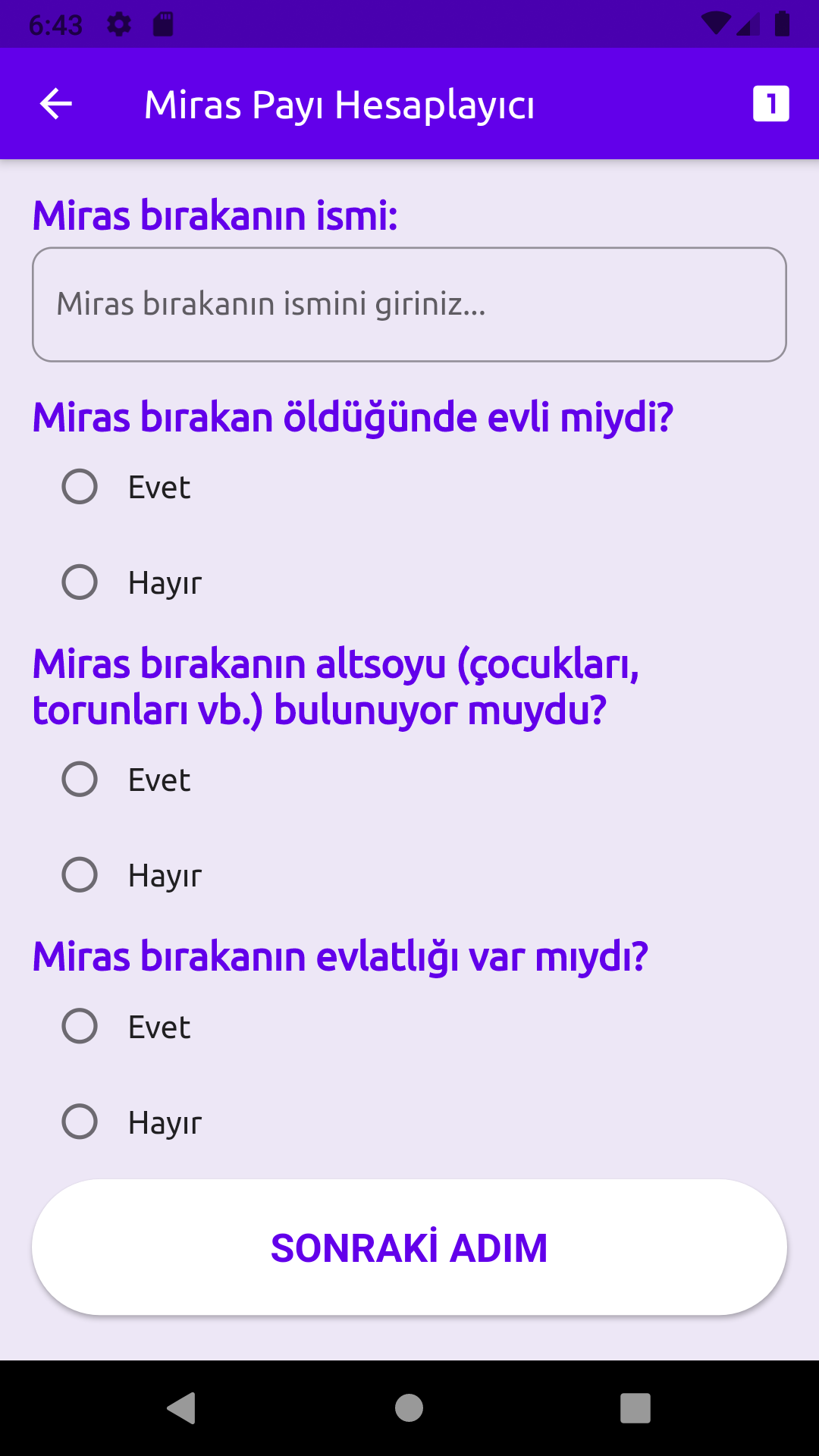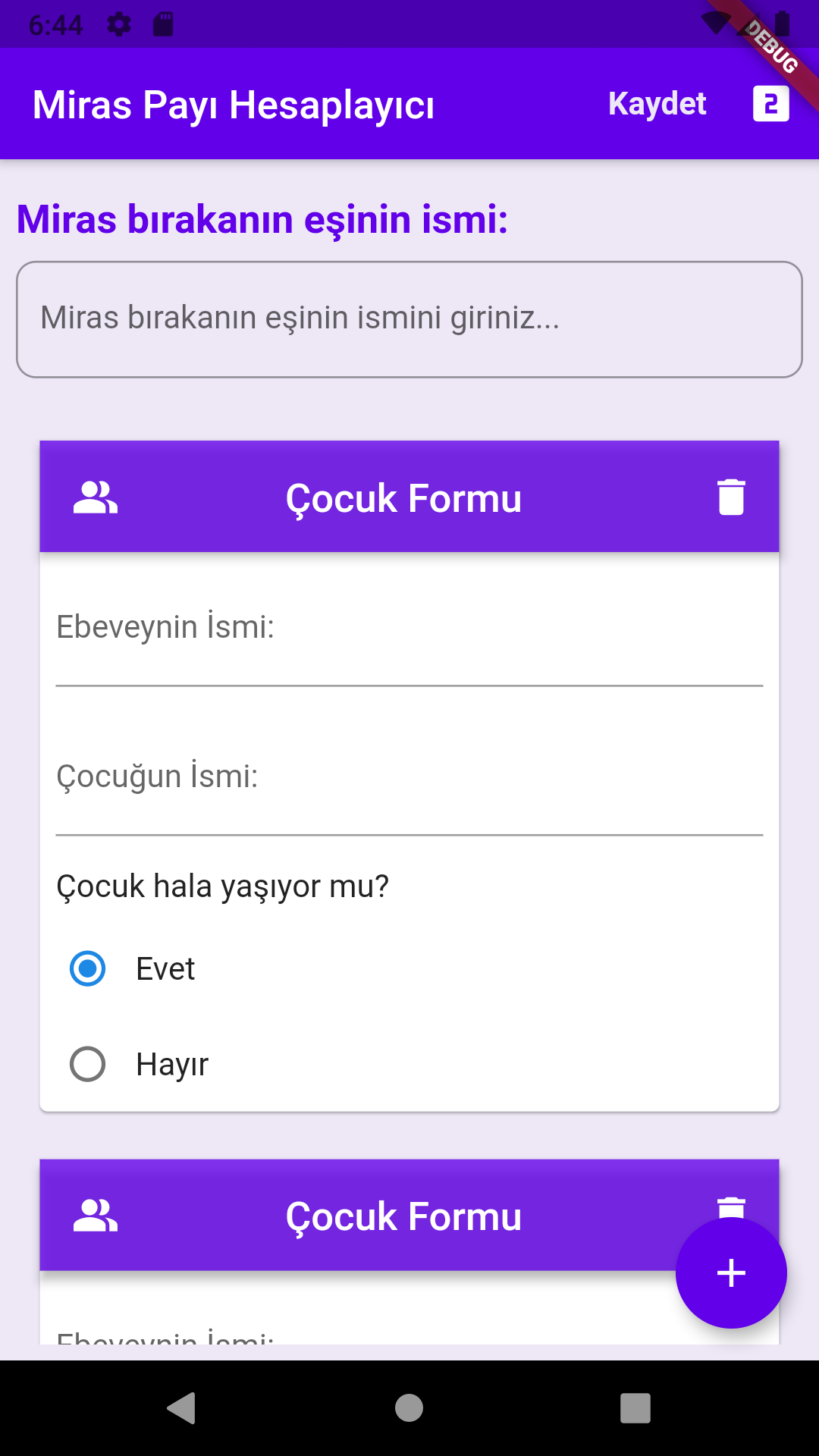 To-do list for myself:
Card-views for child (done)

Adding child and bind by parent id

Calculation logic on recursive

Data access for ranks

File writing

Github page

Web page for guide
GitHub
https://github.com/EsraKantarci/mirasapp
Source: https://flutterawesome.com/flutter-based-ui-for-legal-inheritance-share-calculator/